The Fairyland Loop in Bryce Canyon National Park is a real treat. It offers superb scenery over eight miles of almost empty hiking trails. There's a bit of elevation loss…and gain – 950 feet up and down but it's done gradually so you'll barely notice it. And the trails are well signed.
I certainly recommend hiking the Navajo, Peekaboo and Queens Garden trails too – because they're in your face beautiful. But if you have a second day or you're a strong hiker then the Fairyland loop offers a quieter beauty. It took us 8.5 hours to hike both loops with lots of time for photography. Otherwise allow between 3 – 3.5 hours to hike just the Fairyland loop.
Here's a look at what you'll see along the Fairyland Loop hike. It's one of the best one day hikes I've done.
Have you visited Bryce Canyon National Park?
Share the Pinspiration!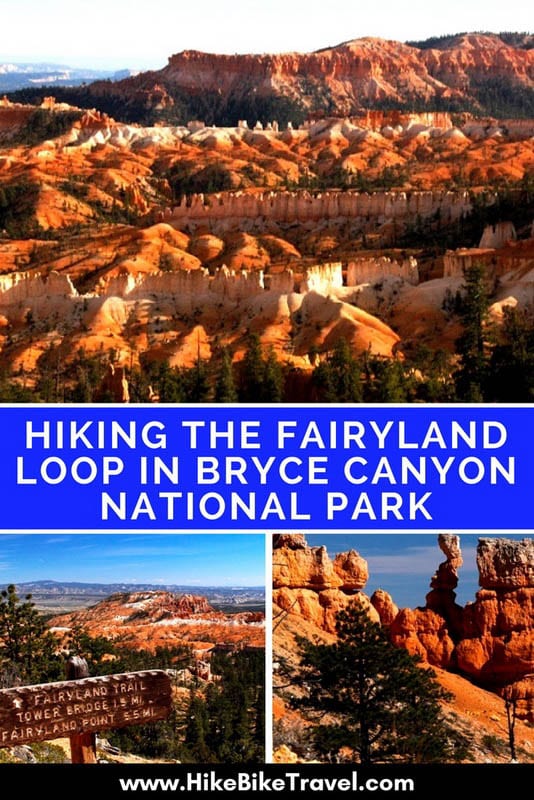 Leigh McAdam
Author of Discover Canada: 100 Inspiring Outdoor Adventures
HikeBikeTravel
Follow me on Facebook, Twitter, Instagram and Pinterest